Who is Pur Jus ?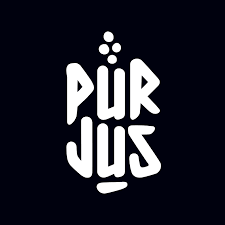 Pur Jus is a cellar that selects the best of natural, organic, biodynamic and sulfite-free wine, since 2013. A happy peddler of independent wines, wines of emotion and exception, coming directly from the estates and always at the best price.


Natural wines, exceptional wines, rock'n'roll wines
Our goal is to offer you natural wines, from the conventional ones to the most "rock'n'roll" wines, passing through the rarest or no added sulphites.
To see more clearly, our wines are classified according to our rock'n'roll index.
If you can't stand standardized wine descriptions anymore, characterless juices, if you want rock and authenticity in your glass… then welcome!

Rock'n'roll index of our wines
Pur Jus' selection
We only want "Pure Juice" (that is what "Pur Jus" means) : the cleanest wines possible, pleasure in the bottle, winemakers with a method we approved.
The selection is made during tastings sessions or directly at the estates. All our wines are tested and approved, we study the vinification methods of each winemaker. Every week, we highlight a few winegrowers, their new wines, winemaker's profile, and the traditional cartoon sketch. 


All our wines
Who is behind Pur Jus ?
Cave Pur Jus is not just an online wine shop. Behind the screen, they are enthusiasts and specialists of natural wine.
It's Tegwen Naveos, sommelier specialized in natural wine since many years, who is at the origin of Pur Jus. He selects the best bottles since 2013.
Today, it's a team made up of Tegwen, Hélène, Caroline, Lucie, Alan but also Christophe for the cartoon sketches, and Jeffrey, a member of Times Magazine, for the translations.
"For the last 25 years, we've travelled far and wide in search of living wines, wines of emotion. The most unadulterated wines possible, made in rhythm with nature.
Wines created by artisan winemakers dedicated entirely to their land, whose sole, passionate pursuit is to unveil the character of a terroir."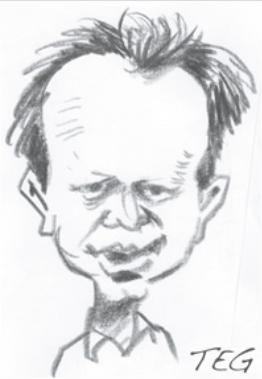 Tegwen Naveos.
A little story…


After 22 years in the hotel industry and more specially in catering, Tegwen wanted to rediscover her first love: WINE.
In 2013, he created Cave Pur Jus to highlight natural wine that respects people and their land.
Initially, Cave Pur Jus was located in the garage of the family home. Today, we are established in our showroom in Brittany (France), but our Rock'n'Roll spirit is still there!
Pur Jus is one of the first websites specialized in natural wine. Far from being a trend for us, natural wine is a wine of emotions.